Kia Soul: Smart Cruise Control vehicle-tovehicle distance setting / Radar check message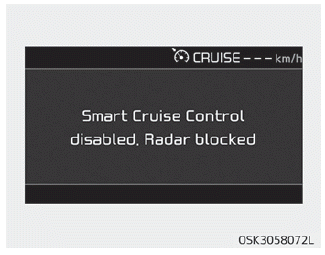 If the radar or cover is dirty or obscured with foreign matter such as snow, this message will appear and it will disappear after for a while.
In this case, the system may not function temporarily, but it does not indicate a malfunction of the smart cruise control System. Clean the radar or cover by using a soft cloth and it will operate normally.
Smart Cruise Control system may not properly activate, if the radar is totally contaminated, or if any substance is not detected after turning ON the vehicle (e.g. in an open terrain).